Back to blog
March 25, 2021
iCure Press Release
iCure, the eHealth platform of Belgian group Taktik becomes a separate company and moves its headquarters to Geneva, Switzerland. iCure remains part of Taktik Group.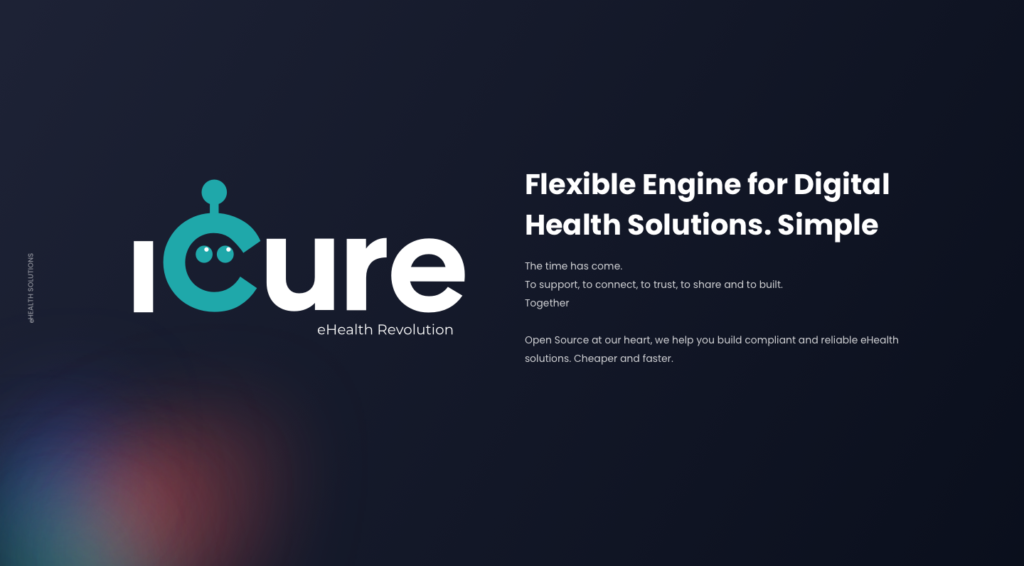 iCure is a SaaS backend software product for digital health solutions like Electronic Health Records (EHR), medical devices, healthcare life science and patient apps. The company provides to its worldwide clients its innovative solution for patient and medical records, certified for its interoperability and its legal compliance.
Further to its equity backing to Passman group, a participation the French equity player LBO France, Taktik Group decided to carve out its iCure activity into a dedicated company with its own financing to accelerate its development and its internationalization.
The presence LBO France, which has a digital health investment platform, and of Andera Partners which provided the financing foresee great opportunities for multiple synergies
Oksana Bober , Business Development and Marketing Director for iCure (Taktik), will head newly created iCure SA as CEO to scale up iCure into a truly international company. She brings her entrepreneurial as well as corporate experience from her most recent marketing and commercial strategy role in B2B for Europe, Middle East and India at P&G. She holds an Executive MBA from IMD, Switzerland.
Antoine Duchateau , CTO of Taktik, transfers to iCure as its CTO to lead the continuous research and development of the platform.
iCure has been serving doctors and patients in the Belgian market since its first release in 2013. Since then, the product evolved from a Primary care desktop EHR for iMac into a B2B platform.
Today, iCure is a complete backend SaaS platform and integration support provider so that its clients can bring their eHealth solutions faster and cheaper to the market. iCure securely manages the medical records and data of ~5 million European patients.
iCure data stack, privacy and interoperability modules incorporate FHIR-compatible data model, end-to-end encryption, international classifications like CDC-10, SNOMED CT, LOINC, PACS, as well as IHE certifications. iCure is flexible to be set up on private cloud, commercial cloud or hybrid cloud of the choice.
Geneva, Switzerland
Participants in the transaction:
Taktik
Taktik is a Belgian-based software company founded in 2003. The company is active in the media and television industry with its FlowR® platform. The market covered by FlowR® includes several segments such as healthcare, corporate headquarters, hotels, education, sports, and military.
http://www.taktik.com
LBO France
LBO France is a key player in private equity with €6bn of commitments supporting French and Italian companies in their growth for more than 30 years. LBO France is 100% owned by its management and employs nearly 60 professionals. Part of portfolio of LBO France is dedicated to Digital Health.
https://www.lbofrance.com/
Andera Partners
ANDERA PARTNERS, was created in 2001 and is a leader in investments in unlisted companies in France and internationally. It manages over €2,5 billion in investments in life sciences (Andera Life Sciences), growth capital and OBO (Andera MidCap and Andera Expansion), sponsorless mezzanine debt (Andera Acto) and green infrastructures (Andera Infra).
https://www.anderapartners.com/
ICure Press Contact:
contact@icure.com
LBO France Press Contact:
Agence Shan
Lola Gozlan
33 1 44 50 58 72 – 06 24 76 83 40
lola.gozlan@shan.fr
Léa Schultz
33 1 42 86 82 81 – 07 76 04 73 48
lea.schultz@shan.fr
Back